PULSONICA combines traditional Afro Latin rhythms with Rock, Funk and Jazz styles, always starting from a protagonist percussive work based on the use of polyrhythms and percussion solos.
Jorge González, argentine drummer & percussionist, created this project in 2007.
PULSONICA is recording the 5th album at Orion Studios, Buenos Aires, Argentina.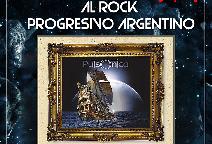 "Entre Mundos" Best Argentine Progressive Rock Album 2019
Latests photos